Libraries face a digital future
Lessons from overseas suggest there is more to digital libraries than e-books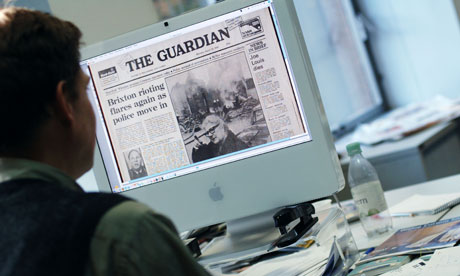 It's a time of radical change for libraries. During the summer they were told by the Museums, Libraries & Archives Council and the
Local Government
Group to exploit digital technologies to survive the spending cuts. In a
report on the government's Future Libraries Programme
the two bodies also argued that the latest IT developments present a huge opportunity for libraries to deliver more efficient and effective services.
Allen Weiner, Gartner's research vice president in the US, took a similar line when he shared his thoughts about the role of technology in libraries at the Re-Thinking Libraries event in London this November.
Weiner's boyhood library in north-east Philadelphia was a place to read books and to meet up, in effect a social centre. According to the Future Libraries report, the best libraries are showing they can provide a range of services, from helping people to find a job to being a meeting place for clubs and groups.
Weiner said technology can take this forward and transform libraries into "next generation resource centres" and major places for gathering knowledge. But he warned that they need to be abreast of IT developments: "People are going to bring their technologies to the library, they are not going to wait for you to have those technologies there. They are going to bring them and you need to be aware and take advantage of that."
His view was backed up by the chief executive of ePub Direct in Ireland, Gareth Cuddy, who told delegates: "If you do not provide e-books, then they will download them from somewhere else."
Cuddy appeared confident about the continued growth of e-books, however. He said that Europe is 12-18 months behind the US in the adoption of the technology and that in the US 82% of public libraries now offer e-books.
Anythink libraries in Adams County, Colorado provides one example. As
reported by the Guardian's Public Leaders' Network
, Anythink is moving toward providing downloadable books, films and music and continues to provide products to support staff, such as handheld devices that allow them to help users find items, take out loans and email them an acknowledgement of return dates.
According to Cuddy 70% of publishers expect that by 2014 more than half their publications will be electronic, and a key challenge for libraries and publishers is for books to be available across a wide range of platforms.
Weiner urged libraries to adopt open standards rather than cater for any one type of reader. "The iPad is the world according to Apple, it is not an open standard," he said. "If you think of the democracy a library represents, it should be built on open standards."
He maintained that cloud computing offers great opportunities for libraries. "For example, Amazon today offers Kindle clouds where the books are not in your Kindle, they are up the cloud… The library cloud could be the place where libraries store all kinds of content, not only books but videos, or content that is created in the library."
He claimed to be a big fan of "hyper-local journalism", which he defined as a group of people within a community getting together and writing about that area. Weiner believes that a library is a perfect place for them to meet, write or start their own blog.
"And could the library help them publish it? Absolutely!" he exclaimed. "If it goes into the cloud it gets fed into search engines and then your library cloud becomes the place that people can access the content in open standards across a whole variety of devices."
Gert Poulsen, deputy librarian at Copenhagen Business School, told the conference that take-up of e-services in Denmark's public libraries is low and academic libraries such as his are expected to have a "good effect". Four years ago the business school adopted a "strategic approach to e-publishing", which focused on creating more physical space by having fewer print materials and more electronic resources.
The library's use of e-journals dates back 10 years, when it subscribed to 4,000 electronic publications. This figure has climbed to 35,000 and last year students and staff carried out1.5m downloads of e-journals, according to Poulsen.
In 2010 Copenhagen Business School's budget for electronic books was €72,000, but this year that leapt to €130,000 and it now spends about 45% of its books budgets on digital publications. To encourage further take-up of e-books, the library has set up a €55,000 fund for students to make purchases.
The Future Libraries report makes the point that an effective service can only be achieved by understanding the needs of users. The Copenhagen library appears not to have tackled this fully, as its digital drive has not been particularly popular. "We know that if students get to choose between print and e-books, they actually prefer the print book," Poulsen admitted. "We are still discussing how to deal with the dilemma."
For example, text books at the business school remain unaffected by the electronic drive because students can't put notes in e-books from the library. "Students prefer to print certain chapters and make notes on the page," he said. "So we have to make e-books more relevant to students."
Other major considerations for the library are whether to purchase publications as an individual institution or as part of a consortium. At the business school, 50% of purchases are part of national agreements and the remainder, which includes most e-books, are purchased as an individual institution.
"Read the contract because some vendors limit the number of downloads… You have to decide which usage model you find acceptable. We have said that we will go for multiple users at one time, not just one," Poulsen said.
Another obstacle to the adoption of digital materials is that inter-library loans are almost impossible without violating copyright. "We have to consider inter-library loans very carefully when setting up deals," he said, adding: "We have a full time contracts manager and she is worth all her salary."
Students and staff at the Copenhagen library are sometimes "confused" about the different formats and models for e-books, but Poulsen and his colleagues are experimenting with different providers to find the best solution. "I hope that in the future the publishers will let the library decide which format they want," he said.
Like the conference speakers, the joint report on the Future Libraries Programme emphasises the importance of public libraries as community focal points, and in meeting the needs of a new generation of library users. The document recommends exploiting digital opportunities, but also admits that the programme does not have all the answers and "is still a work in progress". It concludes that change will only happen if political leadership and professional expertise are "harnessed in the same direction."